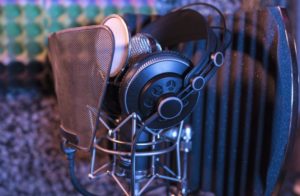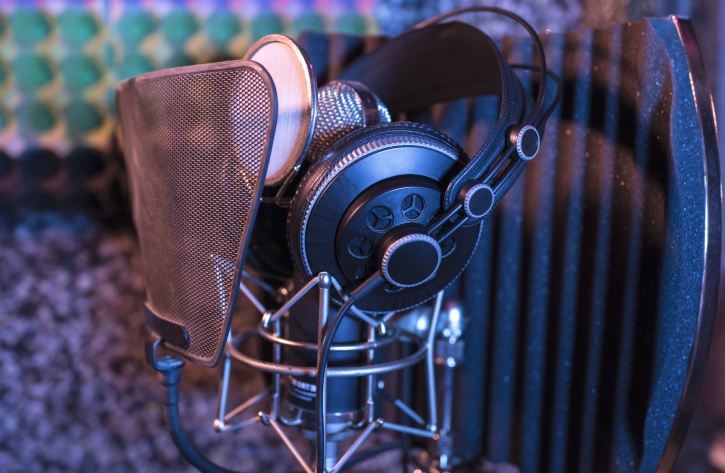 I get asked about podcasting equipment a lot and so I have put together a rough guide to everything you need to set up a small studio — whether as an individual or as an organization. Depending on your budget, you can set yourself up for professional sounding recordings. 
Some of these items are on this studio basics
list. But before you click and buy, here's a run down of what you'll need:
Essentials:
* A microphone – ideally one per speaker
* A recorder – into which your mics plug in
* Headphone – at least one for monitoring input
Extras/Peripherals:
* Cable to attach your mic to the recorder
* Pop filter for each speaker
The rest is, honestly, variations on this theme. You need somewhere to record (recorder, computer, phone), something to record with (mic) and something to monitor your audio with (headphones). 
Being a hardcore broadcast journalist by training, I always recommend and prefer a dedicated field recorder, but you can improvise and go with (the generally lower quality sound card in) your computer or with an app on your phone. With these you can plug in a USB mic or Phone mic.
Or you can upgrade to the rodecaster pro and get really technical. It's a lovely piece of hardware that lets you plug in 4 mics AND connect a phone call via bluetooth. It's about as big as a large mithai box so it's not really portable — but, if you're not going in the field, it's awesome. 

Another option, if you're only doing panel discussions or co-hosted studio recordings, is the Zoom H3-VR and with this, you could do without the external mics totally. Just be careful about the placement for this. 
All these and more are in separate lists here.
(Sonologue earns money from this storefront. )