At Sonologue, we are happy and able to provide a wide range of services for our clients:
Shows/Podcasts: We craft features, reports, narratives, and long-form documentaries for individuals or organizations/media houses.
Podcasting Workshops: For individuals, corporates, schools, colleges, media houses, and the social sector, we have modules of different durations for different expertise levels, from novices to producers.
Editorial Support: For existing audio archives and podcasts, we help give your content a shape and identity.
Special projects: We collaborate with organizations and individuals to develop evocative audio and multimedia series.
Supplemental content: We can enhance your print and Web stories with multimedia and audio for online magazines, e-newsletters, newspapers, blogs, podcasts, online radio stations, Webcasts, and mobile phones.
Stringing: We file reports and stories for radio and news gathering services over a multimedia platform, chiefly audio, but augmented with digital photography as well as written word.
Fixing/Coordination: We'll help you find that perfect sound byte whether your organization needs a phoner or a source in India for a story.
Production: We have a strong network of production studios and equipment so we can help you package, edit, and produce any and all of your audio content.
Contact us by emailing info @ sonologue dot com. You can also reach us at  +91 9833646717
Just about a decade ago, I produced and hosted India's first music podcast for The Blue Frog … Here's a very dated, very long chat with Tapan and Gaurav, Live From The Blue Frog!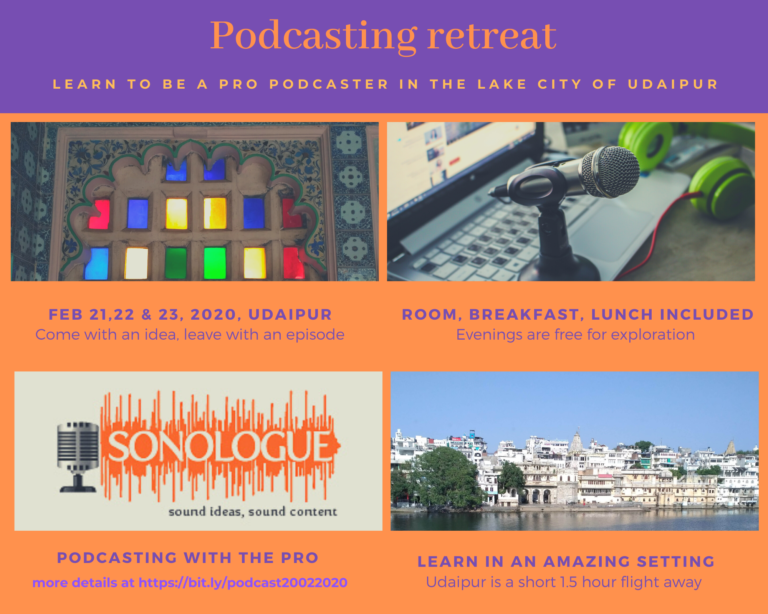 Feb 20-24, 2020 Learn to podcast like a pro in three days in the old city of Udaipur, right by the lake. Come with an idea, leave with an episode! If you've wanted to start a podcast but felt stymied […]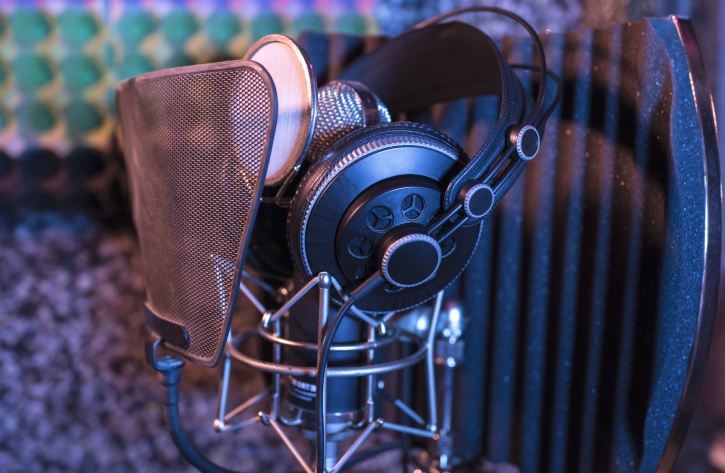 I get asked about podcasting equipment a lot and so I have put together a rough guide to everything you need to set up a small studio — whether as an individual or as an organization. Depending on your budget, […]