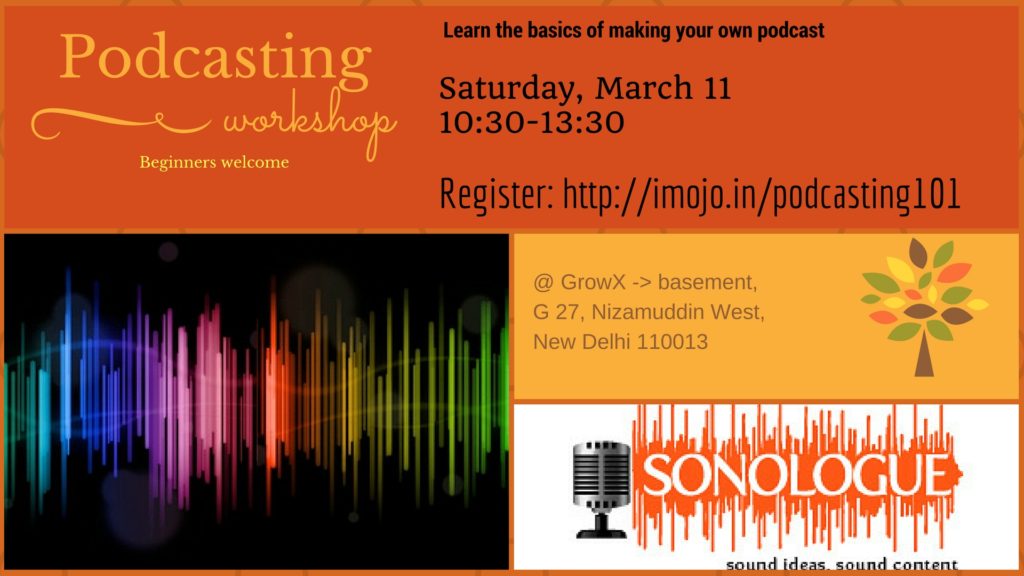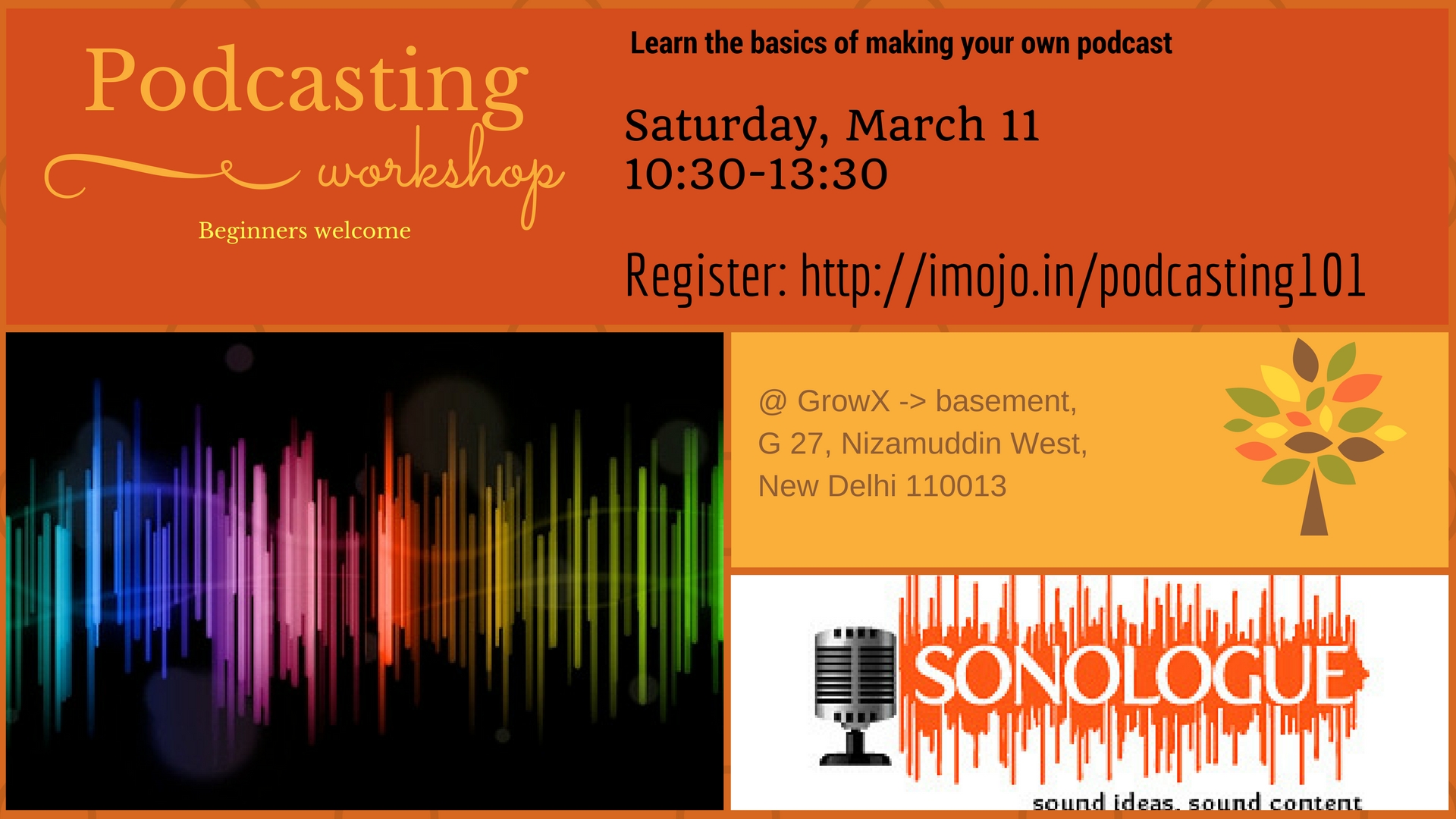 COMING UP
PODCASTING 101
A BEGINNERS' WORKSHOP
Saturday, 11 March, 2017 10:30 – 13:30 hrs
Got something to say?
If you've ever wondered about starting your own podcast but didn't know where to begin, this workshop is for you. Take two hours and come learn what it takes. We'll walk you through the steps from choosing a subject, talking through delivery, recording, editing and producing. By the end of it, you'll be equipped with a sample, as well as enough know-how to plunge in and make your own podcasts.
Tell your friends.
Venue: GrowX office, basement of G-27, Nizamuddin West, New Delhi 110013
Time: 10:30 a.m. to 1:30 p.m.
Requirements: Your own laptop (windows or mac) with Hindenberg software (you'll get a free trial and a link to set up after you register), headphones, ideas for a podcast!
Cost: Rs. 2,500

Limited to 18 participants
To be notified of future workshops in Mumbai, Delhi and Bangalore, please add yourself to our notification list below.