UPCOMING WORKSHOPS:  SONOLOGUE GOES ONLINE DURING LOCKDOWN
COMING SOON
PODCASTING FROM SCRATCH, July 13-17, 5 webinars, 1 hour daily. In five-one-hour sessions you'll have an overview of everything you need to launch your podcast. 


FEATURE PODCASTS

: With homework exercises!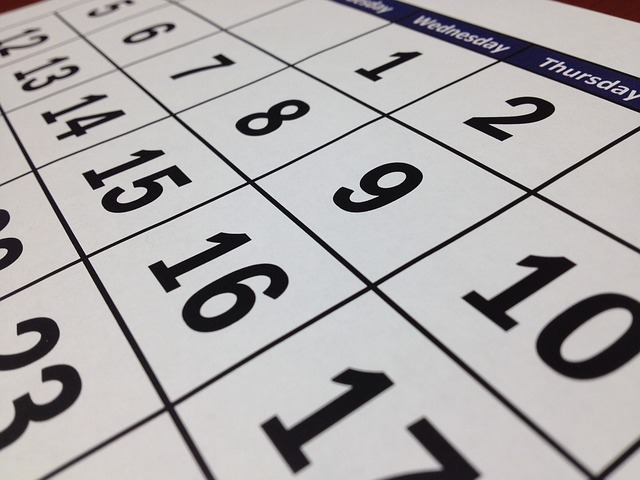 Sonologue offers a bouquet of workshops for all levels and set ups. If you've got an idea or a story, we can hep you figure out the process, how to design engaging content, what it takes to record, how to edit and produce as well as how to market and distribute an engaging, informative podcast. Individuals, NGO's, corporates, media professionals and media houses, students, and story tellers from other media, everyone is welcome!
Talk to us, we'll either share some existing modules (Creating a branded corporate podcasts, Writing for the Ear, Editing Basics, Narrative and Features Podcasts) or develop one for you. From a two-hour onboarding session for an organization's corporate communications team to two weeks for journalism students, we've got you covered.
If you'd like to learn about what it takes to put out a podcast, our most popular workshop, Podcasting 101, is the best place to start. These are hosted monthly in different cities, and in four hours we go over all the basics from creating content to sharing a finished audio podcast. We take a hands-on approach to recording equipment, radio manners, scripts, formats, software and editing, distribution platforms and more.

Learn more by emailing: info @sonologue.com If you'd like to be notified when our workshops are coming to your city, fill out the form at the end of this page.
June 27, 2020, Let's Podcast — One hour online to go over how to get started + an AMA led by The Better India to raise funds for charity. #BetterTogether
June 25, 2020, Sonologue Podcasting Series: Monetizing your podcast — A curated session with Sreeraman Thiagarajan, CEO, Awwaz.com
June 15, 2020, Webinar # 1 Podcasting Basics — One hour online to go over how to get started and what you need to start a world-class podcast. INR 750/-
June 16, 2020, Webinar # 2 Producing your Series — So now you know what you want to do, but how do you do it? Here are plans, processes, and blueprints to setting up a flow and structure. INR 1,000/-
June 17, 2020, Webinar # 3 Recording Remotely — In Lockdown or just recording remotely anyway? Here are the radio manners you need as well as the technical stuff you have to account for and plan for INR 1,000/-
June 18, 2020, Webinar # 4 Interviewing for Podcasts — Interviewing for a podcast is totally different than any other medium. How do you prep yourself and your guest? What should you do (or not do)? Find out here.
INR 1,000/-
June 19, 2020, Webinar # 5 Releasing your Podcast –Ready to launch? Where do you host and how do get noticed? Should you join a network? How do you measure success?
INR 1,000/-
If you're elsewhere (Pune, Hyderabad, Chennai, Kolkata, wherever) and can get a quorum of people together to attend, please let me know, I'd love to conduct a workshop for your cohort or organization. To be notified of future workshops, please add yourself to our notification list below.
PREVIOUS WORKSHOPS:
April 7-11: Webinars series 2.0 online
April 27-May 1: Webinar series 1.0 online
May 27, 2020: Webinar one-off Doolally Events online
February 20-23, 2020, Podcasting Masterclass: Three Day Podcasting Retreat, Udaipur. bit.ly/podcast20022020
February 1, 2020, Podcasting 101, Mumbai
December 7/8, 2019, Podcasting 201: Two Day Advanced Podcasting Workshop, Mumbai.
November 23, 2019, Podcasting 101, Mumbai.
November 19 & 20, 2019: Feature podcasts, (Harappa Education), New Delhi
November 7, 2019: For the ear: Interviewing, Writing and Scripting features, (Tata Sons), Mumbai
September 24, 25, 2019: Podcasting for Journalists. Two day bespoke workshop for the Malayala Manorama team of senior print and online journalists looking to enter podcasting, Kottayam.
July 4, 2019: Bespoke Podcasting for Corporates session for Tata Sons, Mumbai.
May 27, 28, 2019: Podcasting for Corporates. Two day bespoke workshop and training for Deloitte, Corporate Communications team, Hyderabad.
May 4, 2019, Podcasting 101, Mumbai.
March 23, 2019: Podcasting 101, Bangalore.
April 27, 2019: How to make feature podcasts: Full day workshop at Goethe Zentrum, Hyderabad, for historians, journalists, artists.
Mar 9, 2019: Podcasting 101, Safdarjung Enclave, Delhi.
Feb 26, 2019: Bespoke overview session for Kommune, a storytelling platform, Mumbai.
Feb 23, 2019: Podcasting 101, Doolally Taproom, Khar, Mumbai.
Jan 10, 2019: Bespoke orientation session for the Canadian Consulate, Mumbai.
Jan 5, 2019: Bespoke workshop for print and web journalists, The Quint, New Delhi.
Sep 22, 2018: Podcasting 101 in Delhi. https://bit.ly/podcastsep22
Sep 9, 2018: Podcasting 101 in Bangalore. https://bit.ly/podcastsep9
Sep 1, 2018, Podcasting 101, Doolally Taproom, Khar, Mumbai
May 22, 2018: Masterclass for Podcasters who already have an idea and need help refining format and style. Mumbai.
Nov 20, 2017: Podcasting 1 on 1, meetings for refining/finessing podcast ideas. Defence Colony, New Delhi (email chhavi@sonologue.com for setting up a consultation)
Nov 18, 2017: Podcasting 101, GrowX Ventures, Nizammudin W, New Delhi
April 22, 2017: Podcasting 101, Doolally Taproom, Bandra, Mumbai
Aug 5, 2017: Delhi, at GrowX Ventures, Nizammudin
May 20, 2017, Podcasting 101 as well as Editing 101 – workshops at Blue Tokai, Mumbai
March 18, 2017 morning: Podcasting 101 workshop, The Revolver Club
March 18, 2017 afternoon: Podcast Marketing Master Class with Dhaval Mehta from DPM social (and the Juicy
August 20, 2016 Podcasting 101 as well as Editing 101: workshops at Sitara Studio, Mumbai
July 15, 2016 Love, Sex, Desire – panel discussion at the Godrej India Culture Lab featuring Chhavi talking about love in a digital age with @LSDcast
July 23, 2016 Podcasting 101 – a workshop hosted at The Revolver Club
2012 – 2016: University of Hyderabad, Comet Media, Open Spaces, Breakthrough, Sophia College, Shishuvan School.
~*~*~*~*~*~*~*~*~*~*~*~*~*~*~*~*~*~*~*~*~*~*~*~*~*~*~*~*~*~*~*~*~*~*~*~*~*~*~*~*~*~*~*~*~*~*~*~*~*~
****************************************************************************
PREVIOUS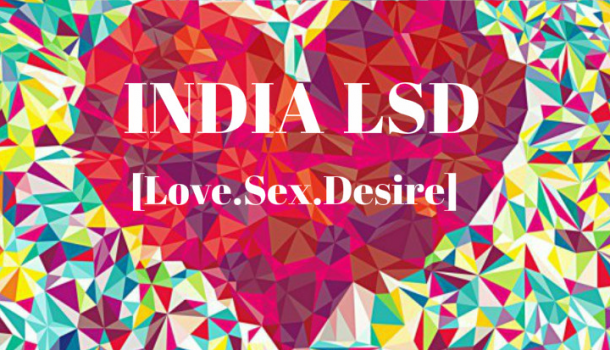 INDIA LSD [LOVE. SEX. DESIRE] –
WHERE TECHNOLOGY MEETS THE EROTIC
Friday, 15 JULY 2016 17:00 hrs
Events » Special Events » India LSD [Love. Sex. Desire] – Where technology meets the erotic
The Godrej India Culture Lab invites you to a steamy panel discussion right in the midst of the monsoons!
Mobile phones and the internet are changing the ways in which we are imagining sexual possibility.
Join us on July 15, as we explore how everyday uses of communication technology from friendship requests to sexy selfies are shaping our search for human connection and fundamentally altering the normative mores of love, sex and desire in India today.The evening will begin with an opening presentation by Vishnupriya Das, Godrej India Culture Lab's scholar in residence from the University of Michigan who is researching dating apps and sexuality in urban centers. This will be followed by a free flowing conversation between filmmaker and writer Paromita Vohra (whose latest project, Agents of Ishq is an online multi-media platform that provides a space for people to engage in open conversations about sex), independent radio producer and journalist Chhavi Sachdev from LSDCast (India's first and only candid podcast about love, sex and dating) along with Taru Kapoor (India Head of Tinder) and Sachin Bhatia (CEO and Co-founder of TrulyMadly). Register here.
---