COMING UP:
Bespoke workshop on creating podcasts for video and web journalists at a new digital media house, Mumbai.
Podcasting 101 – a crash course on taking your podcast from concept to episode in Mumbai, Delhi, Bangalore, Chennai, Pune, and Kolkata.
If you'd like to learn about what it takes to put out a podcast, the Podcasting 101 workshop is for you. In four hours we'll go over all the basics from creating content to sharing a finished audio podcast.
We'll talk about equipment, mics, sound editing, radio manners, scripts, formats, software, distribution platforms and more.
Your only requirements are to bring:
*A (charged) laptop with audio software installed
*Headphones
*Recorder / mic if you have them
*Your podcast ideas (anything – arts, climate change, comedy, thrillers, science, history, books, coding, sci fi, whatever)
+ You'll get a free trial of Hindenburg audio editing software
Instructions will be emailed after you register. Look for something from info @sonologue.com
NEXT WORKSHOP: Feb 23, Saturday, Podcasting 101, Doolally Taproom, Khar, Mumbai
Mar 9, Saturday, Podcasting 101, Safdarjung Enclave, Delhi
If you're elsewhere (Pune, Hyderabad, Chennai) and can get a quorum of people together to attend, please let me know, I'd love to conduct a workshop for your cohort or organization. To be notified of future workshops in Mumbai, Delhi, and Bangalore, please add yourself to our notification list below.
PREVIOUS WORKSHOPS:
SEP 22, 2018, 10:00 – 14:00, Podcasting 101 in Delhi. https://bit.ly/podcastsep22
SEP 9, 2018, 10:00-14:00, Podcasting 101 in Bangalore.  https://bit.ly/podcastsep9
SEP 1, 2018, 10:00-14:00, Podcasting 101, Doolally Taproom, Khar, Mumbai
MAY 22, 2018, Masterclass for Podcasters who already have an idea and need help refining format and style. Mumbai.
Nov 20, 2017, 10:30 – 16:00: Podcasting 1 on 1, meetings for refining/finessing podcast ideas. Defence Colony, New Delhi (email chhavi@sonologue.com for setting up a consultation)
Nov 18, 2017, 10:30 am: Podcasting 101, GrowX Ventures, Nizammudin W, New Delhi
April 22, 2017, 10:30 am: Podcasting 101, Doolally Taproom, Bandra, Mumbai
Aug 5, 2017: Delhi, at GrowX Ventures, Nizammudin
May 20, 2017, Podcasting 101 as well as Editing 101 – workshops at Blue Tokai, Mumbai
March 18, 2017 morning: Podcasting 101 workshop, The Revolver Club
March 18, 2017 afternoon: Podcast Marketing Master Class with Dhaval Mehta from DPM social (and the Juicy
August 20, 2016 Podcasting 101 as well as Editing 101: workshops at Sitara Studio, Mumbai
July 15, 2016 Love, Sex, Desire – panel discussion at the Godrej India Culture Lab featuring Chhavi talking about love in a digital age with @LSDcast
July 23, 2016 Podcasting 101 – a workshop hosted at The Revolver Club
University of Hyderabad, Comet Media, Sophia College, Shishuvan School.
~*~*~*~*~*~*~*~*~*~*~*~*~*~*~*~*~*~*~*~*~*~*~*~*~*~*~*~*~*~*~*~*~*~*~*~*~*~*~*~*~*~*~*~*~*~*~*~*~*~
****************************************************************************
PREVIOUS
INDIA LSD [LOVE. SEX. DESIRE] –
WHERE TECHNOLOGY MEETS THE EROTIC
Friday, 15 JULY 2016 17:00 hrs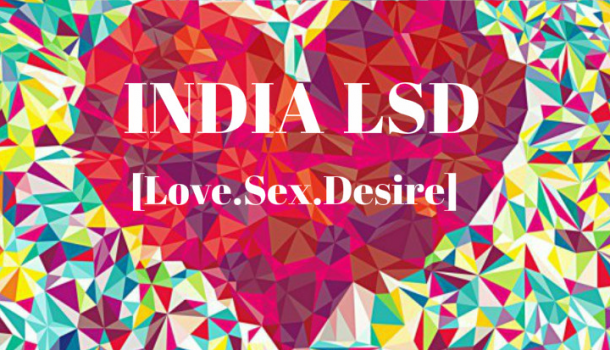 Events » Special Events » India LSD [Love. Sex. Desire] – Where technology meets the erotic
The Godrej India Culture Lab invites you to a steamy panel discussion right in the midst of the monsoons!
Mobile phones and the internet are changing the ways in which we are imagining sexual possibility.
Join us on July 15, as we explore how everyday uses of communication technology from friendship requests to sexy selfies are shaping our search for human connection and fundamentally altering the normative mores of love, sex and desire in India today.The evening will begin with an opening presentation by Vishnupriya Das, Godrej India Culture Lab's scholar in residence from the University of Michigan who is researching dating apps and sexuality in urban centers. This will be followed by a free flowing conversation between filmmaker and writer Paromita Vohra (whose latest project, Agents of Ishq is an online multi-media platform that provides a space for people to engage in open conversations about sex), independent radio producer and journalist Chhavi Sachdev from LSDCast (India's first and only candid podcast about love, sex and dating) along with Taru Kapoor (India Head of Tinder) and Sachin Bhatia (CEO and Co-founder of TrulyMadly). Register here.