Sonologue works with clients in various capacities. Here are a few permutations of how we engage: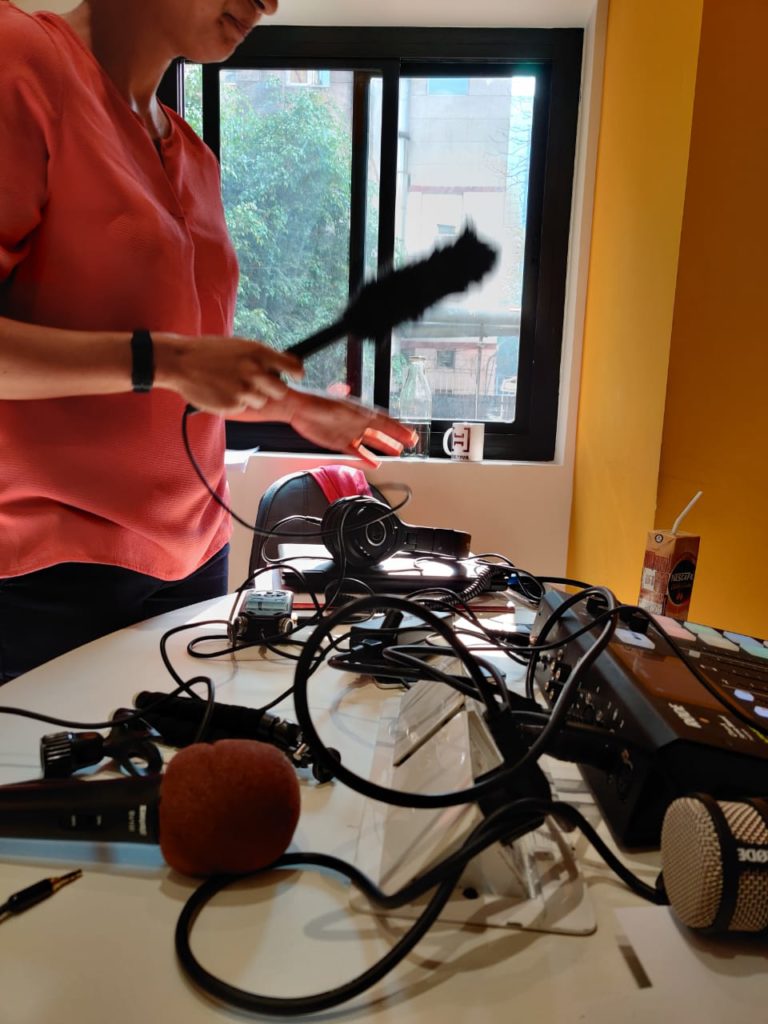 For some clients, we undertake the research, prep, as well as recording and production, such as the case with Tall Tales, India's oldest live nonfiction story telling endeavour. For this series, we worked with the founder who curated and hosted the program, but undertook the scripting of the narration, the Q&A, as well as all the recording in a professional studio set up as well as the mixing and post production. https://www.stitcher.com/podcast/sonologue/tall-tales-takeaway



For others, we produced everything from start to finish, going into the studio and directing the interviews, working with the creators about what stays and what goes to make the podcast, and then worked with the engineers to bring their product to light, as in the case with Popular Science India's Snippets of Science or Books and Beyond with Bound.

For some, we take over from when the recording concludes. For the Consulate General of Canada in Mumbai and Tata Sons, we conducted a training workshop and advised them on recording set up. They undertook all the scripting, research, and recorded interviews themselves in-house. We then took the audio and produced The Canada in India Show and Tata Leadercraft.

Sonologue has also produced programmes and packages for clients like the BBC World Service and the engagement on these also differs. For instance, in this show, the mixing was done by the BBC themselves, but the rest was done on the ground by Sonologue: https://www.bbc.co.uk/programmes/w3cswc8j

We've found that even clients who prefer to do everything in-house can make a dramatic upward shift in quality once they learn the basics of setting up the recording equipment and how best to do remote interviews as well as field interviews, such as at The Quint (workshop conducted in January 2019) or Harappa Online (workshop conducted in November 2019)
---
---
---
---