Take a remote misty mountain range known as the sky islands. Birds that have been cut off from their fellows and doing their own thing for around five million years. A conservationist is using unusual methods to help preserve some very special birds.
My story on @vvrobin & @DJEcotone's bird beatboxing — ecology with a sountrack @DW's Living Planet:
The entire show is
online and it's only 25 minutes (with a punny host intro). Worth listening to by streaming or on your podcast app.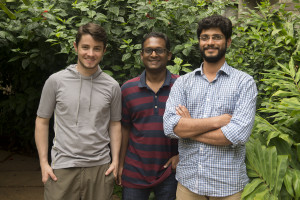 And if you want to skip the rest of the program (!) just the bird beatboxing piece is here. It's about 6 minutes long.
This was a fun story to report: Music, conservation, birds, evolution all in one shot. Ben even made some fresh demo music to explain how beatboxing (with birds) works.
Photos by Prasenjeet Yadav, used with permission. Please do not reproduce.